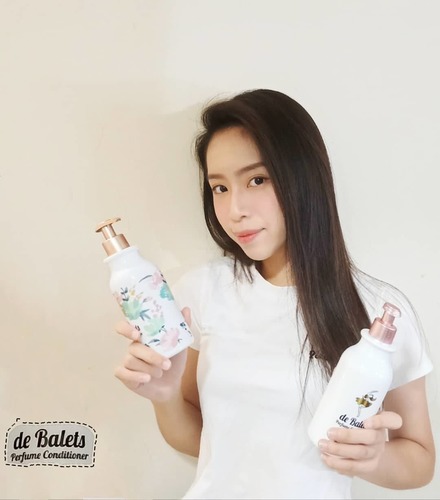 对于油性头皮的我
To me, who has a greasy scalp,
这组小巴黎香水洗发精真的超适合~
De Balets perfume shampoo is super suitable.
最近收到产品马上来试用
I received the product and tried it immediately.
真的不到一个礼拜发质真的差好多!
I washed it for less than a week but it changed my hair obviously.
油性头皮也不用担心不洗头隔天会很油的问题
No need to worry about your hair become oily next day by skipping washing hair.
完全不会~
Not greasy at all~
再来最厉害的是他们的护发
And the powerful one is perfume conditioner.
完全不像开架式的用完狂掉发
It's totally different from
而且一次可以维持3天让头发保持柔顺~
Plus, the effect is 3x Smooth.
真的超厉害!不得不买~
I super LOVE it! Can't help but buying De Balets~