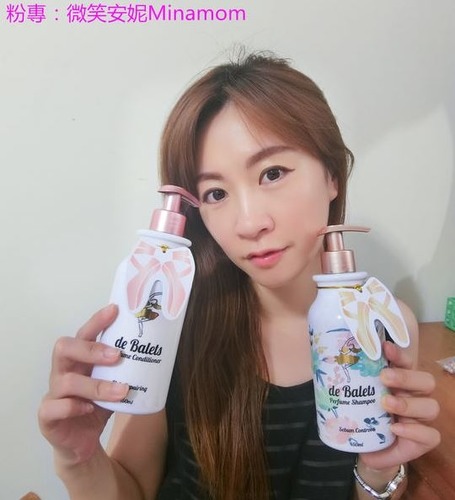 咪娜媽也用了小巴黎的香水洗髮精,快來看看她的體驗分享!
Mina Mom has washed De Balets Shampoo. Let's see how she feels about it!
要成為一個質感女人,頭髮時時保持潔淨芳香也是很重要的一環。
To become a elegant woman, it's important to keep hair clean and fragrant all the time.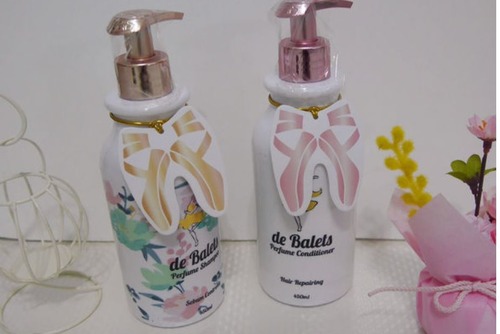 De Balets小巴黎 控油洗髮精+護髮素
De Balets Sebum Control Shampoo + Conditioner
這是台灣和馬來西亞合作研製的精品香水洗髮精和護髮素
These are made in Taiwan and M'sia collaboration.
香水都是依知名品牌的香味調製
The scent is allocated as perfume of luxury brands.💎💎
洗頭時就如同時噴上名牌香水般尊貴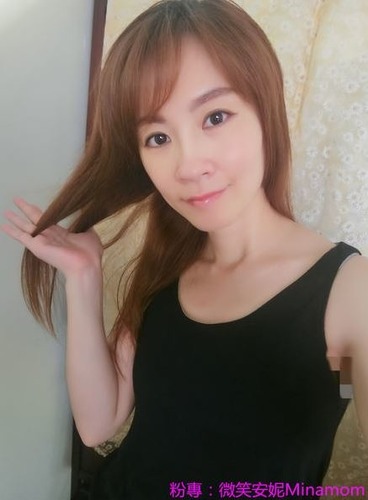 You'll feel like wearing fancy perfume as washing hair.💓
在包裝設計上也很符合小巴黎想傳遞的「美感優雅生活」精神和理念
De Balets does communicate its spirit by the design of the products.
外型包裝很有美感,彷彿置身在清新美麗的花園中
It's Cover is very pretty, and makes me feel like standing in a refreshing and beauty garden.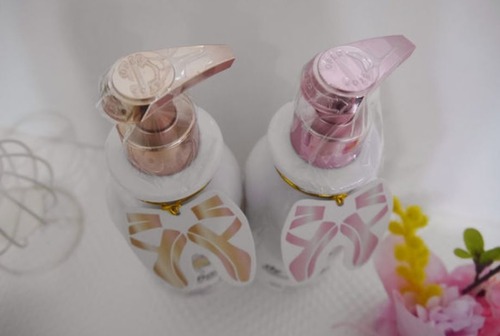 按壓投設計往右即關閉,往左即打開,方便攜帶。
It's easy to bring De Balets out due to the special design of the lotion pump.
Turn it to right direction is to close, and left to open.
用完後的空瓶也令咪娜媽我捨不得丟棄
The bottle is so pretty that I won't abandon it after being used up.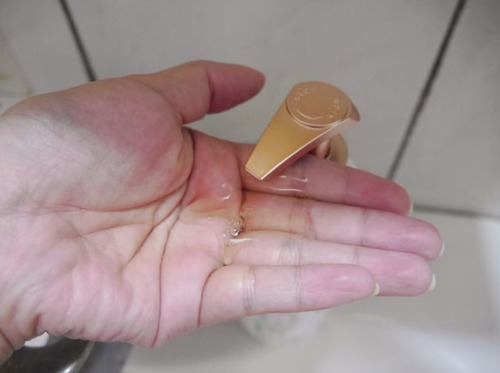 咪娜媽我選用的這款是「控油洗髮精」(小綠)
I wash my hair with its Sebum Control Shampoo.
它的香味是同Jo Malone的英國梨和小蒼蘭🌿
也和香水一樣有前、中、後味的變化唷。
The scent of this one is same as Jo Malone's English Pear.🌿
And as a boutique perfume, the scent got top note, heart note and base note.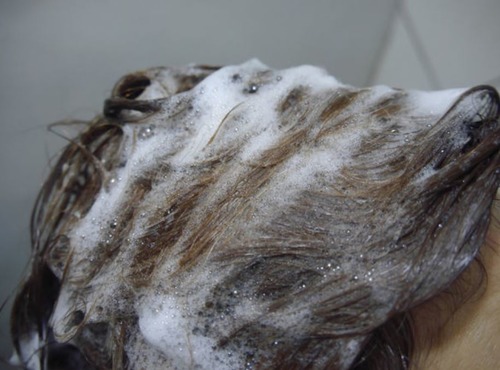 洗髮精本身是透明無色的
不含矽靈,SLES起泡劑,色素,礦物油,Paraben防腐劑等對人體有害成分
It's transparent and has no silicones, mineral oil, SLES, Paraben, artificial colorings.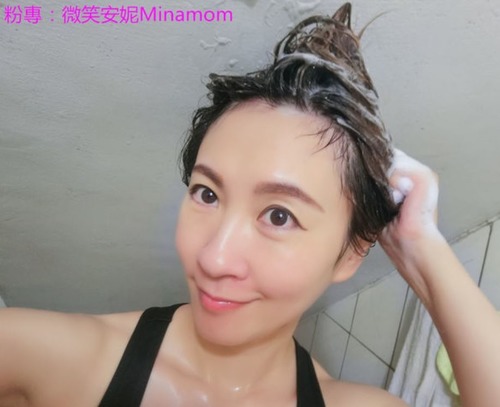 這款控油洗髮精稍作按摩一下後,頭皮會開始感受到沁涼清爽的涼感。
有種在作頭皮SPA洗髮的舒暢涼爽感,夏天洗起來非常舒服。💐
Just give massage your scalp lightly, you'll feel refreshing soon.
It's just like doing a SPA on my scalp.
It's an enjoyment to wash hair with De Balets in hot weather.💐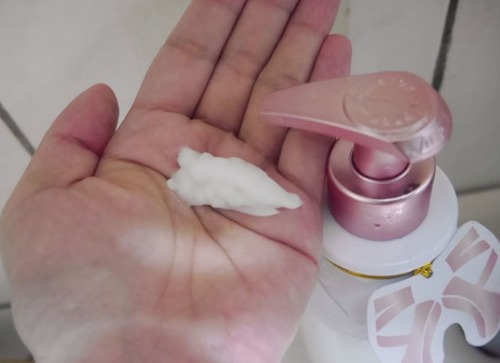 洗後再用護髮素(小白)來修護一下寶貝髮絲
And then use the conditioner to improve my baby hair.
護髮素的香味可是和「維多利亞的秘密」的Passionate Kisses一樣哦!
適合所有髮質使用。
The scent of the conditioner is same as Victoria's Secrets Passionate Kisses.
It's fitting to every kind of hair.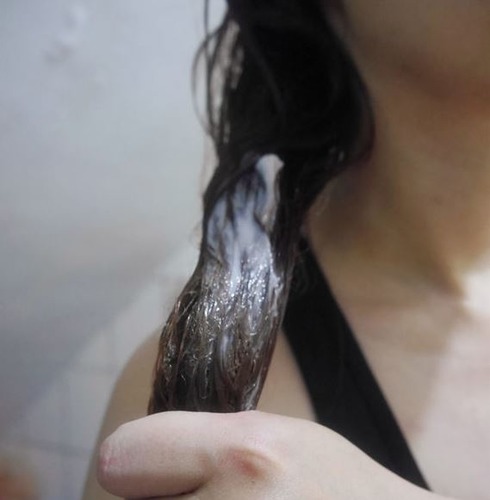 白色乳霜狀,塗抹在洗後的髮絲上
原本乾澀糾結的頭髮力克轉為絲滑柔順✨✨
The conditioner is like lotion.
Wash it out after leaving it on washed hair for 3 minutes.
My dry and stuck hair turn into smooth and silky.✨✨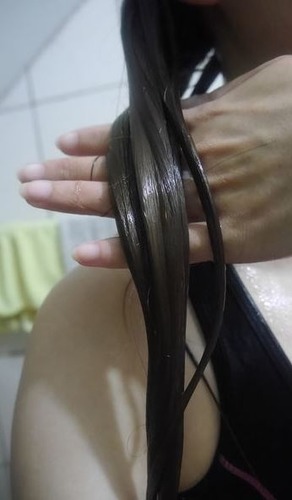 「瞬間修復受損髮質並幫助強韌髮絲」
It can fix damaged hair and enhance it at the same time.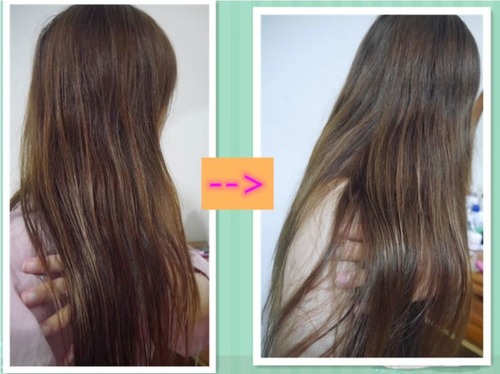 洗後的頭髮感覺毛躁和乾燥改善,也更加有光澤✨
比之前更多了蓬鬆感,輕盈感,不再扁扁塌塌,頭髮看起來更為健康。
De Balets solved my hair's problem of dry and frizzy and turn it into light and bouncy.✨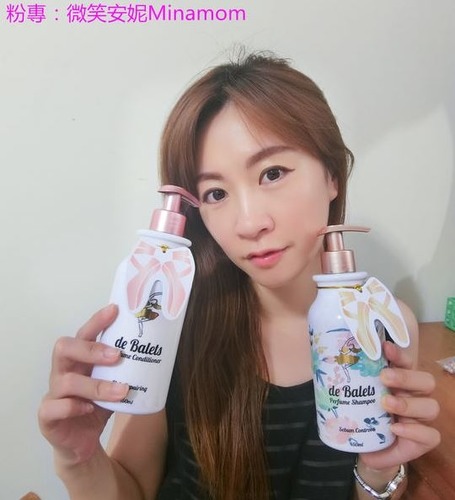 香味一開始聞比較濃郁,但洗後是很清新又迷人的浪漫香味,聞起來心情好好~💗
The scent smells aromatic at the begin, but after washing it will become fresh and charm.
I'm in a good mood by smelling fragrance of my hair.💗