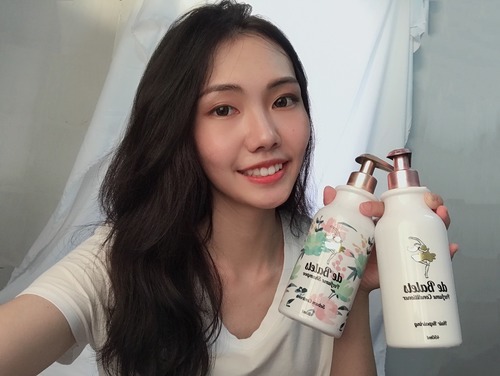 我的头皮是油性的
一天下来不仅变得扁塌又有油垢味🤢
所以我非常羡慕可以不用每天洗头的人😭
我也用了很多开架式的洗护发及花大笔钱买发廊💈洗脑推荐的洗护组 💸💸💸
虽然各有优缺,但都无法满足我价格便宜且洗后干净度跟香味可以维持24hr以上的需求
My scalp is easy to get greasy. It would be oil after a whole-day schedule. So I'm really envy some others could not have to wash their hair every day. I tried many different sets of shampoo and conditioner from common retail to Salon recommendation. They all cannot satisfied all my needs at the same time. I'm long for effects that can keep clean and fragrant for 24hrs, and if cheap is perfect.
但是自从使用 @debalets 小巴黎直接爱上
#小巴黎 有香水洗发及香水护发素;洗发有分保湿&控油,以下是介绍控油的👇🏻
Above all, I love de Balets immediately while I used it for the first time. De Balets got perfume shampoo and conditioner ; There are two kinds of product of shampoo so far, one of it is for moisturizing, and the other is for sebum controlling.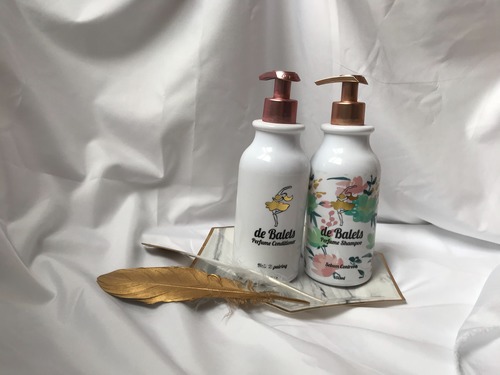 #香水控油洗发精
它的味道与Jo Malone 的英国梨与小苍兰一样
建议洗头时洗两次
因为第一次洗掉一整天油污跟灰尘所以泡泡不会有很多
第二次是深层清洁头皮,就可以发现泡沫变的非常细致
洗后头皮会有凉凉舒服的感觉
像是头皮毛孔都被打开
重点洗后头发三倍蓬松‼️
夏天流汗也不怕🌞
I chose the sebum controlling one. Its fragrance is same as Jo Malone. It's better to wash your hair twice a time due to the first round is to wash off the dust and oil so that scalp can get deeper cleansing in second round. You'll find out that foam becomes superfine in second round. After washing, my scalp felt a little bit cool and comfortable. The most important is that my hair can keep 3x bouncy and am not afraid of sweating in summer anymore.
#香水护发素
它的味道是Victoria's Secret的热情之吻
3 倍的保湿效力,改善毛躁恢复光泽
修复受损发质并强韧发丝
一天下来被风肆虐打结的头发都可以迎刃而解
重点香味可以达24hr🔥
而且瓶身的设计超可爱
洗头也能有好心情😝
🧖🏻‍♀️🧖🏻‍♀️🧖🏻‍♀️🧖🏻‍♀️🧖🏻‍♀️🧖🏻‍♀️🧖🏻‍♀️🧖🏻‍♀️🧖🏻‍♀️🧖🏻‍♀️🧖🏻‍♀️🧖🏻‍♀️🧖🏻‍♀️🧖🏻‍♀️
Perfume Conditioner's scent is like Victoria's Secret Passionate Kisses.
It got 3x Moisturizing. It also can solve the frizzy problem and make your hair shiny.
The Conditioner can fix the damaged hair and strengthen it.
No matter how terrible your hair is can be smooth by it.
The scent lasts for 24hrs as well.
Their bottles got lovely design.
So you'll be in a good mood while washing hair.